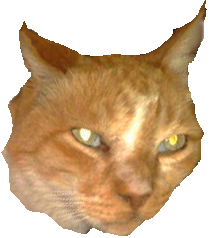 LAST UPDATE: Thursday, 10 June 2021, 17:12:15
FOOTBALLFIFA FUTSALAMF FUTSALBEACH SOCCERJORKYBALL
AUSTRALIAN FOOTBALLAMERICAN FOOTBALLFLAG FOOTBALLBEACH FLAG FOOTBALLRUGBY UNION
RUGBY SEVENSBEACH RUGBYSNOW RUGBYRUGBY XRUGBY LEAGUE
RUGBY LEAGUE NINESTOUCHICE HOCKEYBANDYFIELD HOCKEY
INDOOR HOCKEYFLOORBALLROLLER HOCKEYINLINE HOCKEYIIHF INLINE HOCKEY
SKATER HOCKEYBALL HOCKEYWBHF BALL HOCKEYSHINTYLACROSSE
BOX LACROSSEINTERCROSSERINGETTEWATER POLOBEACH WATER POLO
CANOE POLOCYCLEBALLCYCLE POLOCRICKETINDOOR CRICKET
BASEBALLBASEBALL5FASTPITCH SOFTBALLSLOWPITCH SOFTBALLPESÄPALLO
BASKETBALL3X3 BASKETBALLNETBALLFAST5 NETBALLINDOOR NETBALL
KORFBALLBEACH KORFBALLROLLBALLVOLLEYBALLFISTBALL
HANDBALLBEACH HANDBALLTCHOUKBALLBEACH TCHOUKBALLQUIDDITCH
ULTIMATEBEACH ULTIMATEGUTSCURLINGICE STOCK
SEPAK TAKRAWBEACH SEPAK TAKRAWFUTNETUNDERWATER HOCKEYUNDERWATER RUGBY
MOTOBALLKABADDIINDOOR KABADDIBEACH KABADDIROLLER DERBY
PÉTANQUEPOLOPOLOCROSSEHORSEBALLSNOW POLO
| | | | | | | | |
| --- | --- | --- | --- | --- | --- | --- | --- |
| RANK | | TEAM | MATCHES | | LAST MATCH | POINTS | |
| 1 | | USA | 56 | | Colombia (+1 point) | 5553 | |
| 2 | | Canada | 54 | | Japan (+23 points) | 5503 | |
| 3 | | Japan | 63 | | Australia (-5 points) | 5430 | |
| 4 | | Colombia | 31 | | USA (-1 point) | 5319 | |
| 5 | | Australia | 61 | | Japan (+5 points) | 5303 | |
| 6 | | Germany | 102 | | France (-5 points) | 5244 | |
| 7 | | Great Britain | 101 | | Austria (±0 points) | 5117 | |
| 8 | | Russia | 47 | | Italy (+12 points) | 5115 | |
| 9 | | New Zealand | 31 | | Spain (-7 points) | 5109 | |
| 10 | | Switzerland | 71 | | Ireland (-19 points) | 5103 | |
| 11 | | Finland | 105 | | Belgium (-24 points) | 5094 | |
| 12 | | Sweden | 80 | | Czechia (-11 points) | 5090 | |
| 13 | | Ireland | 78 | | Switzerland (+19 points) | 5083 | |
| 14 | | Taiwan | 11 | | Japan (-8 points) | 5061 | |
| 15 | | Italy | 78 | | Russia (-12 points) | 5059 | |
| 16 | | Belgium | 39 | | Finland (+24 points) | 4996 | |
| 17 | | Austria | 57 | | Great Britain (±0 points) | 4996 | |
| 18 | | Denmark | 58 | | Singapore (-4 points) | 4990 | |
| 19 | | France | 68 | | Germany (+5 points) | 4965 | |
| 20 | | Philippines | 18 | | Australia (+12 points) | 4945 | |
| 21 | | Latvia | 39 | | Austria (-16 points) | 4941 | |
| 22 | | Czechia | 31 | | Sweden (+11 points) | 4935 | |
| 23 | | Poland | 20 | | Netherlands (±0 points) | 4918 | |
| 24 | | Singapore | 25 | | Denmark (+4 points) | 4916 | |
| 25 | | Netherlands | 78 | | Poland (±0 points) | 4859 | |
| 26 | | Spain | 17 | | New Zealand (+7 points) | 4786 | |
| 27 | | Hong Kong | 17 | | Taiwan (+6 points) | 4780 | |
| 28 | | Estonia | 10 | | Spain (±0 points) | 4775 | |
| 29 | | Malaysia | 6 | | Philippines (+5 points) | 4747 | |
| 30 | | India | 7 | | Hong Kong (+1 point) | 4723 | |
| 31 | | Ukraine | 19 | | Netherlands (±0 points) | 4716 | |
| 32 | | South Africa | 8 | | Mexico (-6 points) | 4696 | |
| 33 | | Mexico | 28 | | South Africa (+6 points) | 4667 | |
| 34 | | China | 6 | | Japan (+3 points) | 4467 | |

Ranking generated from a database of 760 matches.
The rating of teams having played fewer than 10 matches is subject to increased fluctuation.
Teams listed with 'n/r' have played matches, but not against any ranked teams.
Matches = total number of matches for that team in the database used to calculate the rankings.
Last Match = last match for that team along with the points gained or lost for that match.
Form = current rating minus average rating of last 6 matches (or fewer for teams who have not yet played 6 matches).


Ranking generated at 17:07:52 on Saturday, 8 May, 2021.